Freedom for the Forgotten
March 15, 2022 @ 4:30 pm

-

6:30 pm

UTC-4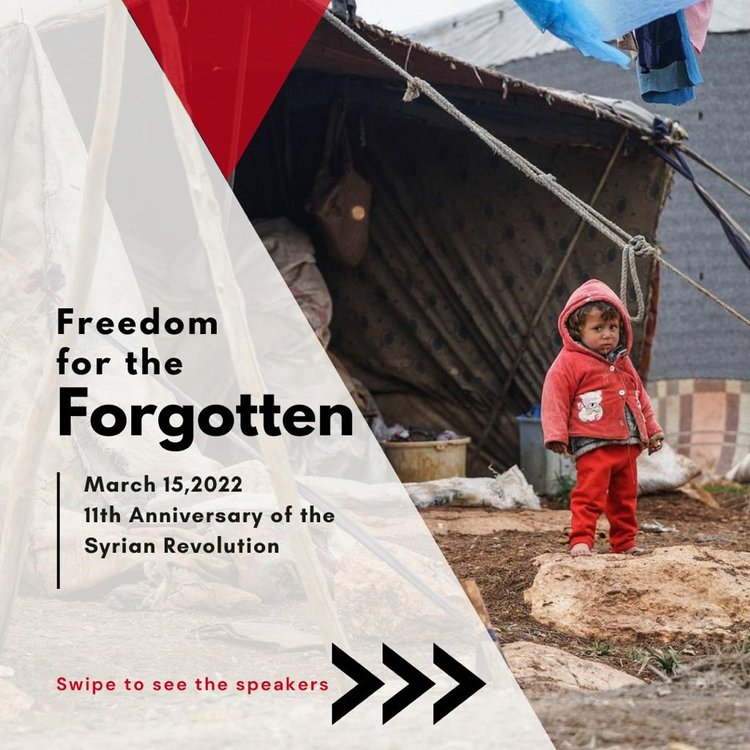 Thank you to everyone who attended SETF's event in Congress marking the 11th Anniversary of the Syrian Revolution. If you were not able to watch, a recording of the event can be found below.
This year marks the eleventh anniversary since the beginning of the Syrian revolution. Over the past 11 years, the Syrian government and its enablers have committed some of the worst crimes of the 21st century. More than 13 million Syrians have been displaced, at least 580,000 have been killed and, by conservative estimates, over 130,000 have been arbitrarily detained or disappeared.
 At a time when some contemplate normalizing relations with this criminal regime, the aim of this event is to remind policymakers, journalists, and others of the ongoing mass atrocities in Syria, generate a clear path forward to relieve the suffering of the Syrian people, and bring awareness of their plight.
Speakers include the leaders of the House Foreign Affairs Committee and the Senate Foreign Relations Committee, the co-chairs of the Syria Caucus, Ambassador Stephen Rapp, Holocaust survivor Al Münzer, and Holocaust Museum leadership, as well as a letter from the "Gravedigger" – a witness to mass graves in Syria from 2011–2017. Additionally, survivors of detention centers in Syria will share their stories.